Wellness
Did you know, Acupuncture has been used as a method of wellness for over 5,000 years!  ACAOM has treated over 100,000 patients since 2005.

Commonly Treated Conditions

Who We Are
Be Healthy
Be Happy
Be Well
ACAOM Main Clinic provides one of the most comprehensive treatments in Chinese medicine, including acupuncture, herbal medicine, cupping, moxibustion, tui-na (bodyworks), and others. Since 1991, the institution has provided hundreds of thousands of treatments. The clinic offers two options. Patients can be treated by interns under the supervision of ACAOM clinic faculty members. Patients can also have the options of receiving treatments from licensed acupuncturists/faculty.

Patient Stories
Went in post knee injury treatment. After three sessions and herbal pills my inflammation subsided.
No pain at night in almost 6 months. Dr. Dong is very polite and did a great job. Thx!
I am so happy i bought this deal! i have always wanted to try acupuncture. i'm still going and paying with my student discount and will recommend this school and the treatments to my clients and friends.
I have no pain after receiving only 2 acupuncture treatments from Jiangxi How and I am trained in western medicine. It amazes me that I am pain-free after suffering for over a year.
I always look forward to my acupuncture appointments because it naturally heals the body and takes away the aches and pains. The staff at ACAOM is always knowledgeable and friendly.
Why Choose Acaom Health
Based on Patient Surveys

98.78
Provided Quality Care

98.80
Would Recommend Clinic

79.27
Health Condition Improved

96.39
Wait Time < 15 min

Book an Appointment Today
To Start Your Journey to Wellness
ACAOM
Outreach Clinic @ Methodist
Corporate employee discounts are offered to: Houston Methodist employees, Texas Children Hospital employees, Rice University students
Got a Question?
Please let us know how we can help you

Experience the Kassandra Elements
For a Healthier Future
PREDICTIVE ORGAN ANALYSIS V 1.0
Take the organ analysis test to learn more about your organ health, and find out how our treatments could strengthen your health.






Articles and Blogs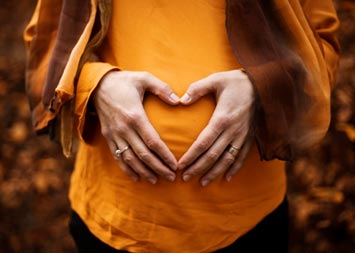 For couples navigating the possibility of assisted reproduction, many will find themselves considering an

Get In Touch
Clinic Hours
Open Monday through Saturday
Monday 9am-3pm
Tuesday 9am-3pm
Wednesday 9am-3pm
Thursday 9am-12pm
Saturday 9am-3pm
Fill in the form to receive more articles and invitations to our free webinars.